"FACE ROBOTS" COURSE DEVELOPS ENGINEER THINKING
Recently a new innovative gamified course, "FACE ROBOTS", offered by MEGA with the use of MEGA Game: The Game with Impact has been completed. Its impact: young people with developed engineer mindset, knowledge in constructing and programming open-source robots, and skills in electronics, 3D design, and 3D printing.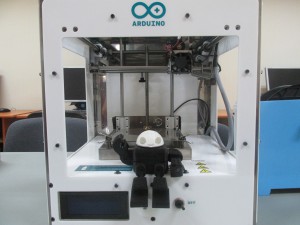 The course "FACE ROBOTS" was organized by the American Learning Center (ALC) together with MEGA. It had lasted for 6 weeks and included 12 sessions on electric circuits, Arduino programming, 3D design, and 3D printing; 7 practical missions for students to test the newly obtained knowledge and develop their skills; and 3 challenges to make a socially / environmentally valuable robotic device. The challenges offered included creating a 3D printer that uses chocolate as input, a water biofilter for rural communities, and a plastic recycling machine for producing 3D printer filament. The missions and challenges are still accessible in MEGA Game as part of the "FACE ROBOTS" quest.
Eugeniu Girla from ALC, one of initiators of the course, explains the purpose and goals of the "FACE ROBOTS" course:
"Coming to the course, people develop not only skills you need today, but also those that will be needed tomorrow. The idea of establishing this course came from the necessity to make people's lives easier. The basic skill here is engineer mindset, which consists of three principles: systemic approach, problem thinking, and everyday improvement. This skill is needed in today's technology and banking, educational systems, and any kind of business will need these components tomorrow, because all information goes online, which is designed on the principles mentioned above. Therefore, if your business doesn't work on these principles this means that you will not be present and active in the Internet. Respectively, if you don't exist in the Internet, it is unlikely that your business will still function in 10 years.
Another skill is creativity discipline. It is a huge lie when people say that creative people are born like that. There are different methods of developing creativity, and we use one of them – to look at the same problem from the opposite angle. This is a daily discipline of creativity.
All this should have a basis – so-called value-based living. For example, when we created this course, we take into account a very important point: people should create things that are eco-friendly and their invention must be valuable to humanity.
The skills that we develop must be based on human values. The aim of this course is to develop people and prepare them for tomorrow, but it should not have a negative impact on society today", says Eugeniu.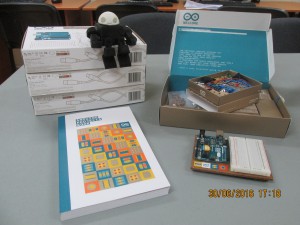 By completing the "FACE ROBOTS" course, you as a student are able to assemble electronic circuits for variety of purposes, program microcontrollers in C / C++ programming language, and thus combine virtual world with the real one.
The students of the first edition of the course have thus found out how the Arduino development platform and its components work, learned programming in C / C++, assembled electronic circuits, and designed prototypes for 3D printing. And the same time they were offered to think: "What problem can my robotic creation solve?"
Nadya Gamurar, one of the alumni of the course, says:
"I study applied Informatics, and I want to apply the skills gained in my future business related to 3D printing".
And Valentin Vozian, junior high school student and mentor within the course, who taught programming for Arduino microcontrollers, adds:
"The world of programming is very interesting for me: you can implement whatever comes to mind. I like mostly the fact that it is possible to see the result of programming. For a long time already I want to build quadrocopter".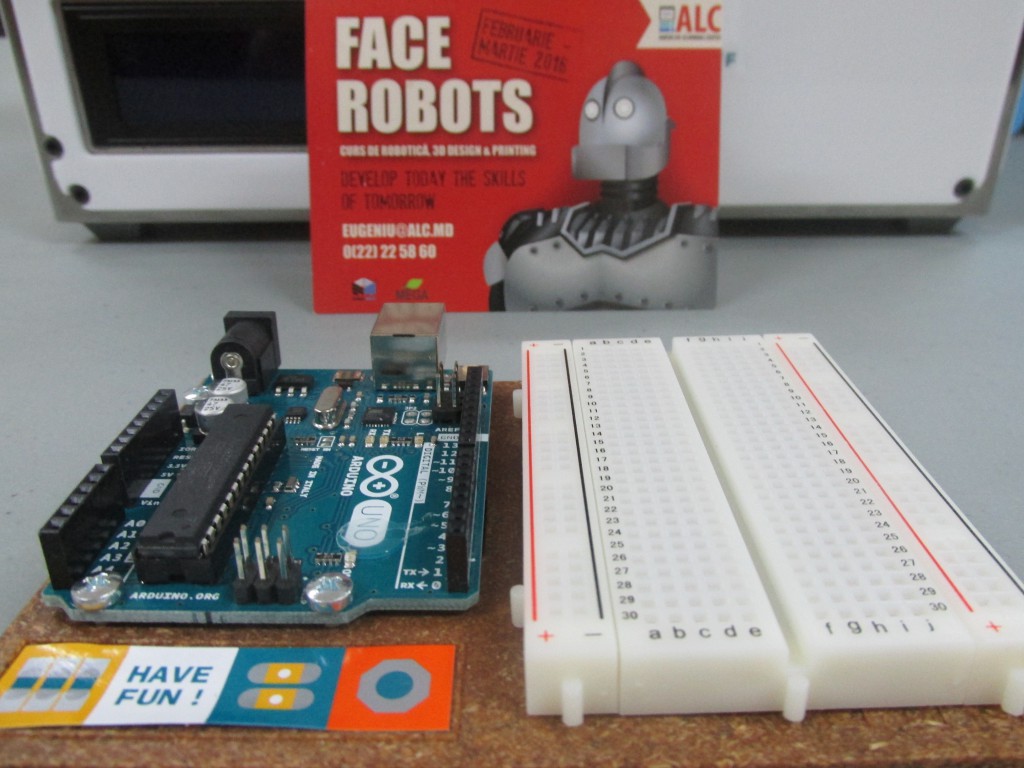 The next edition of the "FACE ROBOTS" course is planned to start in August this year. So, if you are interested in joining it, developing an engineer mindset, and becoming an "Open-source Robotics Master", subscribe for the course by filling in THIS FORM. If you need any additional information, write us your questions to hello@megageneration.com or stay tuned for more updates on the MEGA Blog and Facebook page.
We hope to see you at the upcoming edition of the "FACE ROBOTS" course!