FACE ROBOTS at RoboPark and Chisinau Mini Maker Faire
Last week we were very excited to travel to Riscani, a small city in the northern part of Moldova, and support the establishment of RoboPark – The School of Intelligent Technologies there. RoboPark is an initiative of the organizations LocalInvest and Tara Verde in Riscani aimed to educate and prepare the new generation of engineers, who combine open-source hardware, programmable software, and desire to create eco-innovations that will improve the environmental and social state of their city.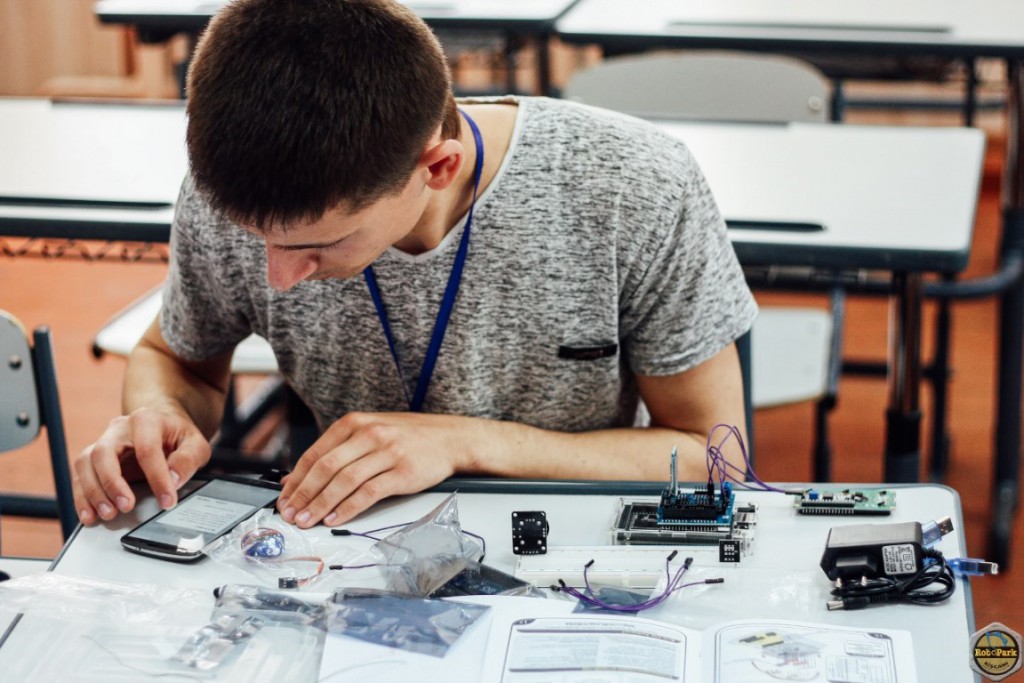 Our support to the RoboPark initiative consisted in delivering the introductory workshops on open-source electronics and Arduino programming from our FACE ROBOTS course to the young engineering enthusiasts in Riscani. FACE ROBOTS is an interactive and practical course on social robotics, electronics, eco-innovations, and hardware programming delivered in a gamified way via the MEGA Game platform. It is aimed at developing engineer mindset, knowledge in constructing and programming open-source social robots and eco-innovations, and skills in electronics and hardware programming.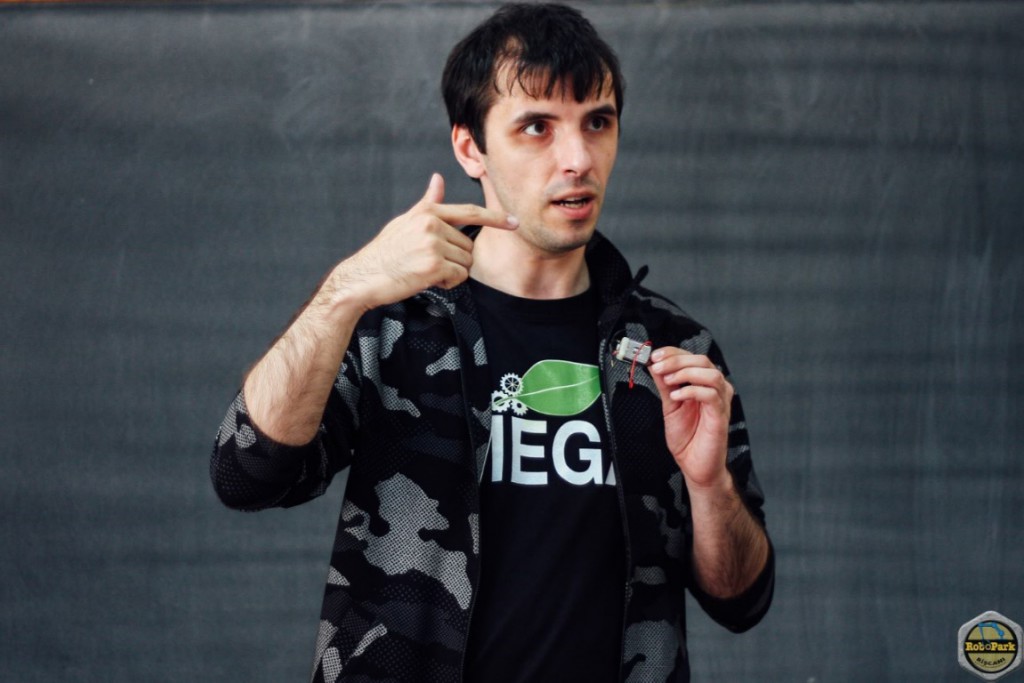 From the FACE ROBOTS introductory workshops the young and enthusiastic residents of the newly established RoboPark got to know how to assemble an electric circuit, how to add sensors and actuators to it, how to program an Arduino microcontroller, and how to develop prototypes of eco-innovations by using an Arduino development board and integrated development environment. In the end they created and programmed their own electronic circuits with different sensors, actuators, and shields and then demonstrated how they function. In our experience of delivering such workshops, that was the first time when our students developed correct and functional electric circuits right from the start without the required background in physics, electronics, and engineering.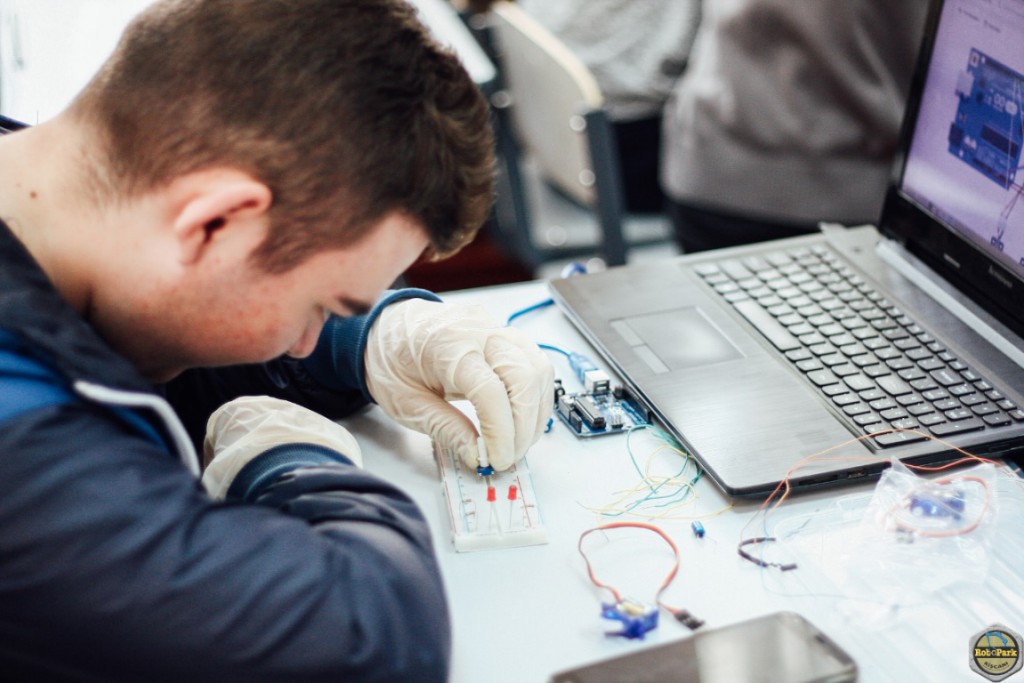 RoboPark will continue developing further, and we will continue supporting it with our passion, knowledge, and resources. We are confident that together we will create a wonderful space and active community of young problem-solvers with curious engineer mindset in Riscani.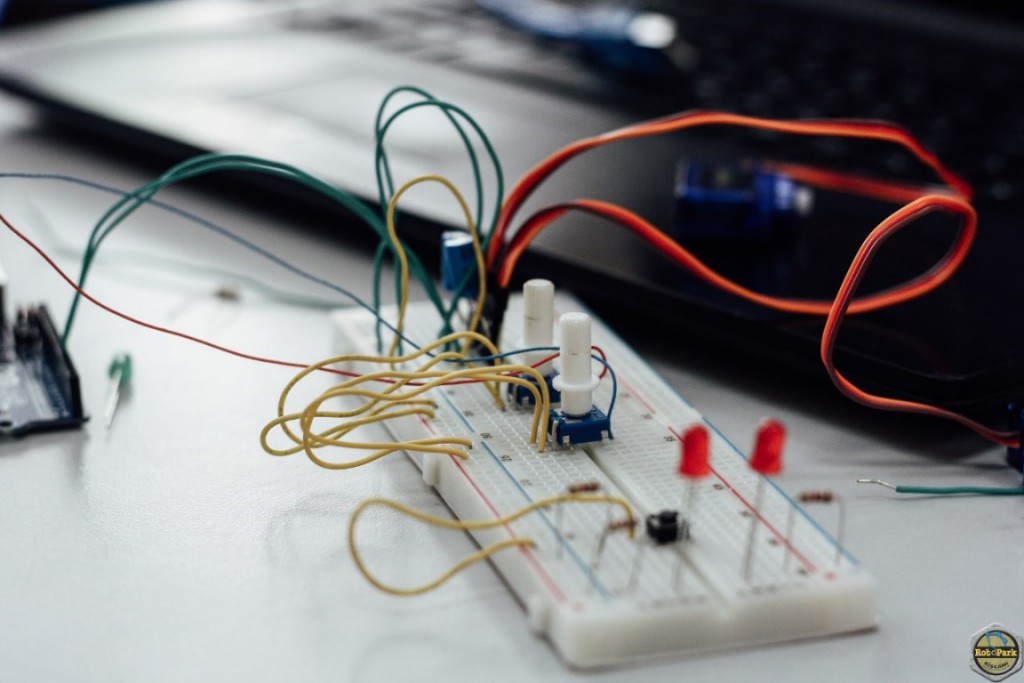 But support to RoboPark is not the only value that the FACE ROBOTS course creates nowadays. On Sunday, the 28th of May, 2017, you have the chance to get the taste of it and learn what the RoboPark guys have learnt: assembling an electric circuit, connecting it to an Arduino microcontroller, programming it, and developing possibly your first electronic device. This will happen in an Arduino workshop taking place at the Chisinau Mini Maker Faire in Chisinau, Moldova. So, if you are curious about eco-innovations, open-source robotics, and engineering creations, but have no experience of working with electronics and microcontrollers, join our workshop on Sunday, the 28th of May, 2017 in the Ideation room in Tekwill. See you there!