Launch of the MEGA Impact 2015 Championship
October, 9th, 2015 became a historical date for MEGA, for Moldova… and perhaps even for the world. On this day we have launched the first ever edition of the unique project – the MEGA Impact Championship. It is aimed at stimulating cooperation among organizations and companies around identifying and resolving social / environmental issues through the use of the concept of gamification.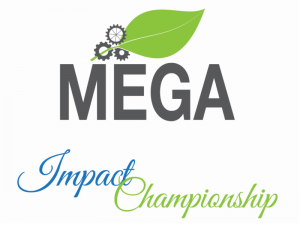 We had posted the announcement about the MEGA Impact 2016 Championship on this blog, as well as on Civic.md and Stiri Pozitive. As a result 40+ young and active people from 17 organizations in Moldova had expressed their interest in the project and had applied to take part in it. And all of them had been invited to the ceremony of launching the Championship.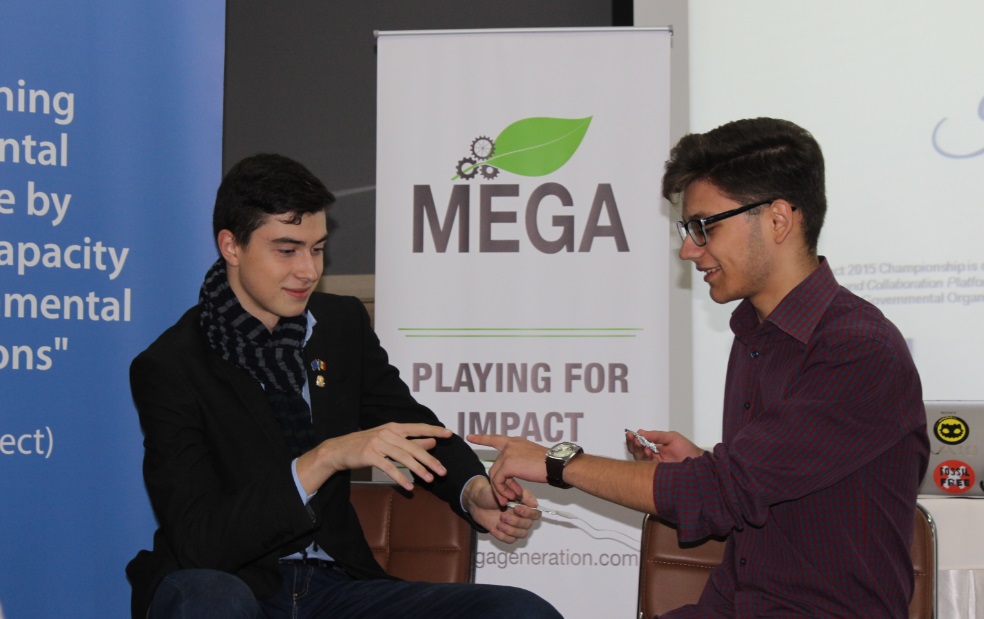 The launch ceremony took place at Summit Events and included a variety of fun activities and games. For a start the participants literally "connected" with each other through the open source device Makey Makey. Then they played the UN Global Compact Dilemma Game, thus practicing critical thinking in addressing social and environmental issues and dilemmas of the modern world. At the same time the participants and guests learnt about MEGA Game development progress and next steps in taking part in the MEGA Impact Championship.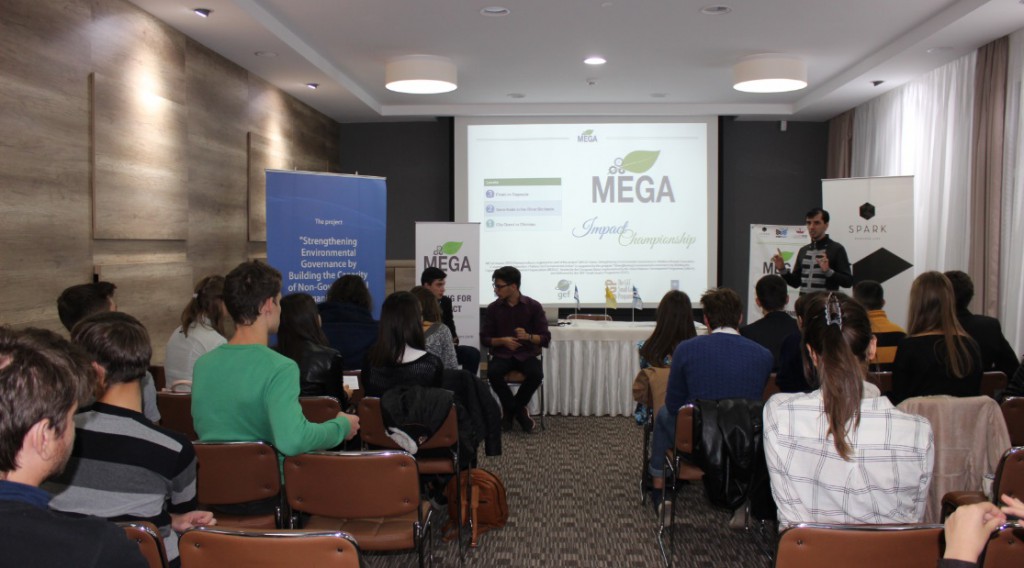 What comes after the launch ceremony is the City Quest in Chisinau, Semi-finals in the River Bic basin region, and Finals in Gagauzia. The "missions" for these "levels" are ready to be uploaded into MEGA Game. The participants are eager to get to know and accomplish them. The first MEGA Impact Championship is ready to start.
So, let the games begin!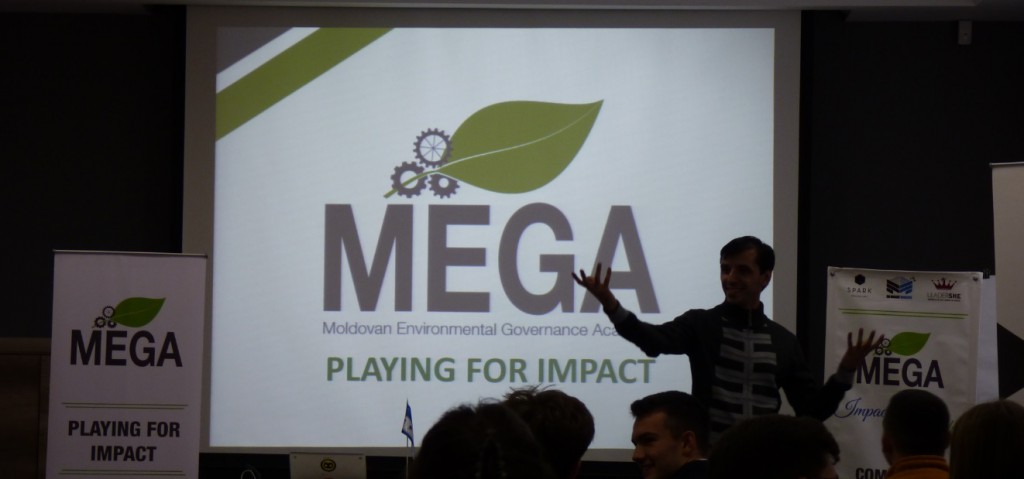 MEGA Impact 2015 Championship is kindly supported by our MEGA Partners & Friends, whom we express our gratitude: Spark Research Labs, LeaderShe, 3D Magic Makers, Bright Games, Mara Woman, Rememberit, and AIESEC Chisinau.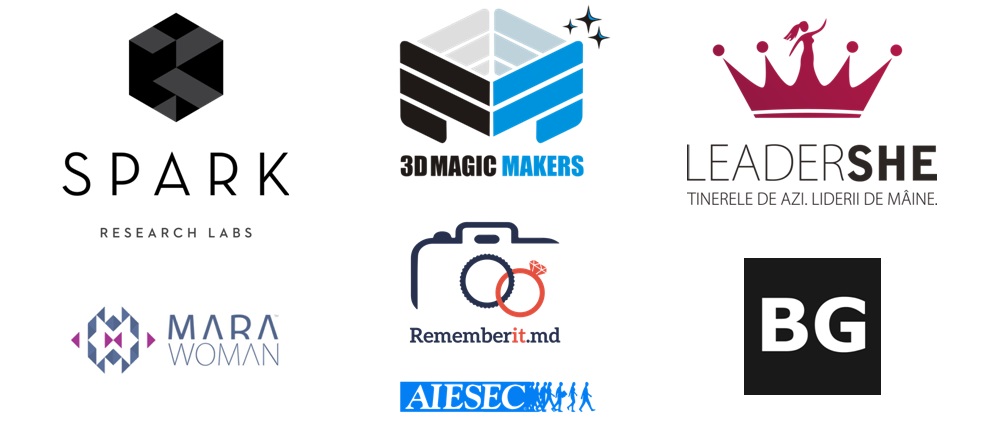 MEGA Impact 2015 Championship is organized as part of the project "MEGA Game: Strengthening Environmental Governance in Moldova through Innovative E-learning and Collaboration Platform for Environmental Action" is supported by the program "Strengthening Environmental Governance by Building the Capacity Of Non-Governmental Organizations (NGOs)", funded by the European Union, Implemented by the United Nations Development Programme (UNDP) and delivered by the GEF Small Grants Programme (SGP).

Photos credit: Gabriela Isac, EcoVisio, 2015